Fisgas de Ermelo Trail – Mondim de Basto
On April 24th , Mondim de Basto had the pleasure of welcoming another edition of Fisgas de Ermelo Trail – with the long trail 30km approx. and short trail of 20km approx.) and a 10km walk.
The race started in the village of Ermelo and finished next to the Municipality of Mondim de Basto.
Along the way, participants were rewarded with the most beautiful landscapes of the region, namely the waterfalls of Figas de Ermelo, "the most beautiful waterfall of continental Portugal" – Fisgas de Ermelo Trail
After such a revitalizing but exhausting race, participants can rest and recharge their batteries at the Água Hotels Mondim de Basto, due to its proximity to the municipality and all its facilities. Água Viva Spa, the hotel spa is equipped with sauna, Turkish bath, jacuzzi and indoor pool, where athletes can also enjoy a massage or a beauty treatment simply not to be missed!
Whether you are an athlete, traveler or just in need of some time to rest, come and discover the marvelous landscapes of Mondim de Basto and relax in the comfort of our hotel rooms.
Make your reservation now!
Email: booking@aguahotels.pt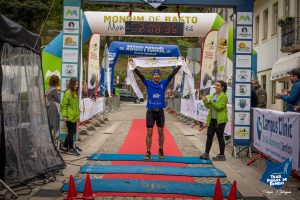 Image credits : Trail Figas de Ermelo – Sérgio Rodrigues
Categories: blog, Mondim de Basto, trail
« Wine Tasting at the Água Hotels Mondim de Basto – Quinta da Raza
Água Hotels Spa & Resorts Group welcomes the teams that took part in the Rhythmic Gymnastics World Cup »