ÁGUA HOTELS SPA & RESORTS Group invests in new Hotel in Bragança
With a total of 5 units, located in Mondim de Basto, three in the Algarve and one on the island of Sal – Cape Verde, the group now intends to expand in the northern region of the country.
The new Água Hotels Terra Fria will be located in Pinela-Bragança, the group's sixth tourist resort and the second in the Trás-os-Montes region. This project is a continuation of the investments made, either in expansion acquisitions or in remodeling the already existing resorts.
The investment of 9 million euros will also create a new dynamic in Bragança. The group intends to promote the tradition and regional culture with more than 5 centuries of history, from handicrafts to biodiversity, from gastronomy to culture – everything will pass through the Água Hotels Terra Fria.
The chosen location, projected at an altitude of almost one thousand meters, was the village of the typical clay Cantarinhas (Pinela), on a plot of 15 hectares where a hotel will be built with 180 beds, 84 accommodation units, swimming pools, SPA, gymnasium, restaurant and bar and wine cellar.
The brand image of the unit will be its suspended swimming pool, which will give the unit a unique architectural singularity!
The project, presented in Bragança on 2 July 2021, foresees the creation of 80 new jobs, estimating a direct economic impact of 22 million euros and 36.6 million in indirect impact.
Despite the crisis in the sector, the works of the new Hotel are expected to start in 2022, with an execution period between two to three years.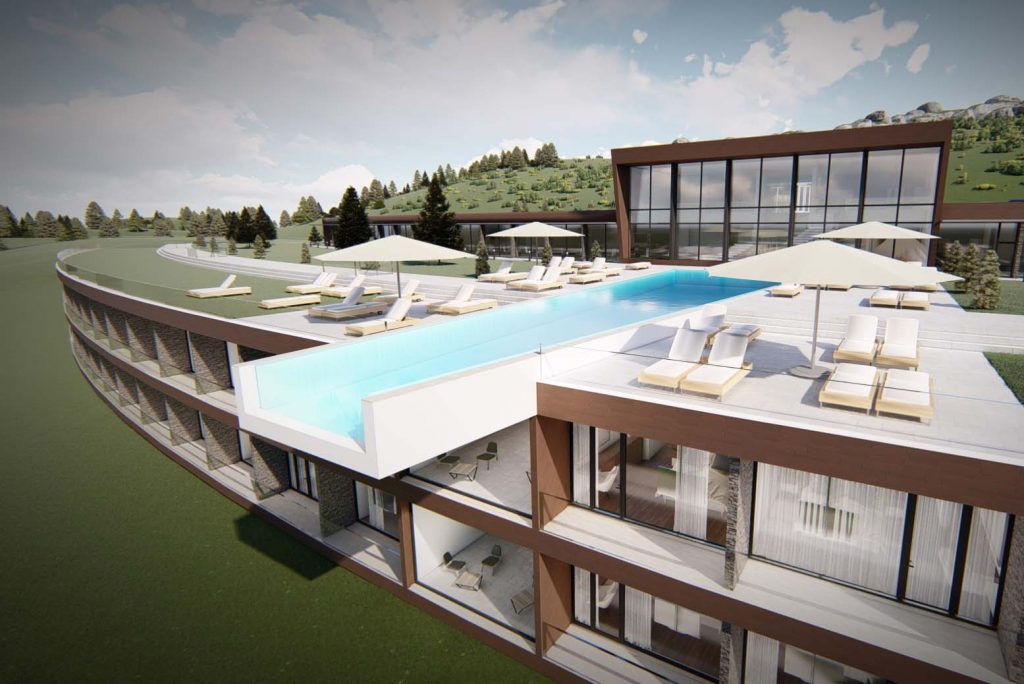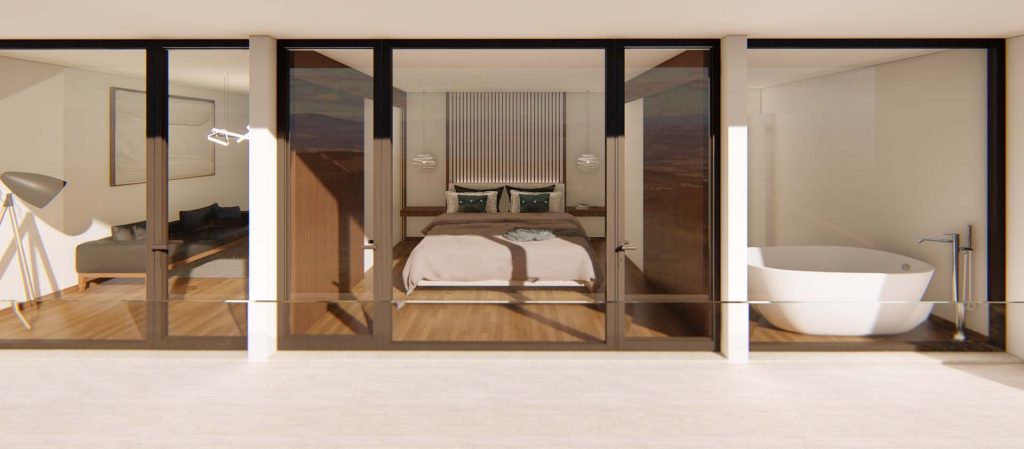 Categories: blog, hotel, location, novas-aberturas, photos, source-content
« Together we will spread smiles – Put your red nose on!
Água Hotels Riverside Hosts Quick-Step Alpha Vinyl Team »